THE APEX OF ELEGANCE
Nothing conjures up vehicle and accessory elegance than Rolls-Royce. The unveiling of the bespoke Champagne Chest by the carmaker will give new meaning to entertaining.

The name Rolls-Royce stands in a league alone amongst vehicles of high caliber, so it comes as no surprise that the classic vision that the company has for its accessories to go along with their elegant vehicles, also carries the elegance gene.
​
The Champagne Chest by Rolls-Royce is made of the finest materials and top-notch engineering design to provide an experience unrivalled. "The Champagne Chest is crafted for those that seek a heightened sense of occasion in an elegant, entertaining manner and offers the irresistible allure of gadgetry," explained Gavin Hartley, Head of Bespoke Design, Rolls-Royce Motor Cars.
Distinguished and embodying all the craftsmanship, attention to detail that the eponymous company represents, the chest is made from machined aluminium and carbon fibre, it is ensconced in natural grain black leather embossed with the enigmatic Spirit of Ecstasy and Tudor Oak wood. The sides of the Chest deploy two hammocks adorned in "hotspur red" Rolls-Royce leather to cradle champagne, caviar, or canapés. Familiar to owners of the fabled vehicles, these bold materials are found in the motorcars as well. Any reconfiguration of color requests by their patrons would of course, be possible.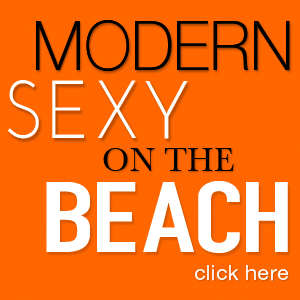 Outside one can appreciate the 360-degree ocean and bay vistas from the expansive patios surrounding the sizeable heated Gunite pool with separate spa. A wooden walkway leads you over the dune, past a pair of benches, to 100+ feet of pristine sandy beach that seems to stretch endlessly in each direction. Head over to Dockers for cocktails or into Quogue for dinner, both so close. But on clear evenings eat early, as you might want to get back for some of the most beautiful sunsets anywhere, as the sun seems to disappear over the bay leaving the horizon a purplish haze. Best of all, you won't need a passport, a pat down or a plane ticket. Just get in your car and head East. When you get there, you'll know....and remember.
A perfectly appointed Champagne set of four hand blown flutes appear dramatically with the push of a button – ready for guests to toast à votre santé - while the lid converts into a serving tray made of Oak wood and stainless-steel inlay. Four cotton napkins with delicately embroidered "RR" monograms are hidden under the oak table. A caviar configuration is available with two thermal caissons, each accommodating a 30gram tin, complemented by two blini caissons to pair delightfully with the chilled champagne. Two exquisite Mother-of-Pearl spoons top off the ensemble. An additional feature can be arranged for, of three porcelain bowls concealed in a matching thermal capsule, should patrons wish to have their guests have alternative accompaniments to champagne.
The Rolls-Royce Champagne Chest is available to acquire through Rolls-Royce dealerships, with prices starting from £37,000.00 excluding local taxes